FacebookSuper Bowl 2020
An integrated Super Bowl campaign to help reposition the Facebook app.
Integrated Super Bowl Campaign
A :60 commercial developed by W+K Portland that aired during the 4th quarter of the game.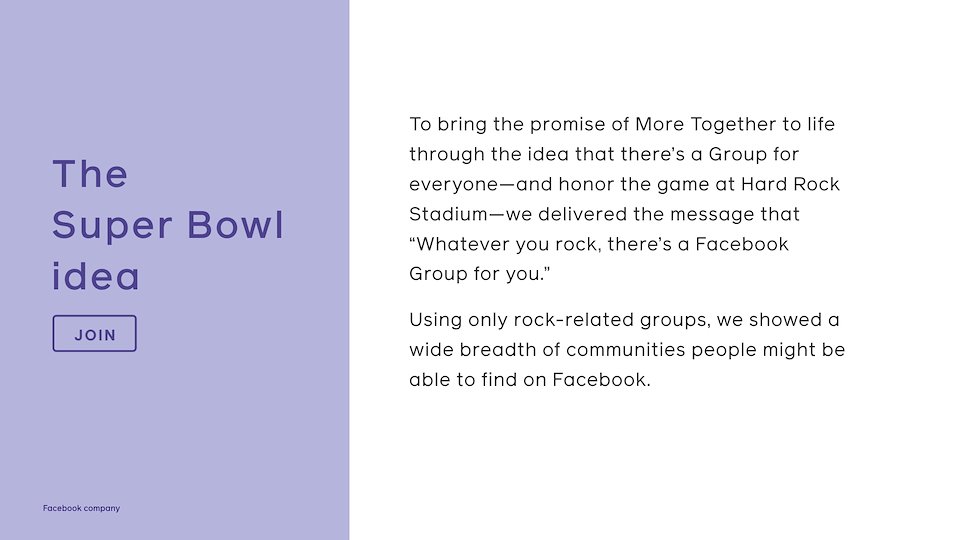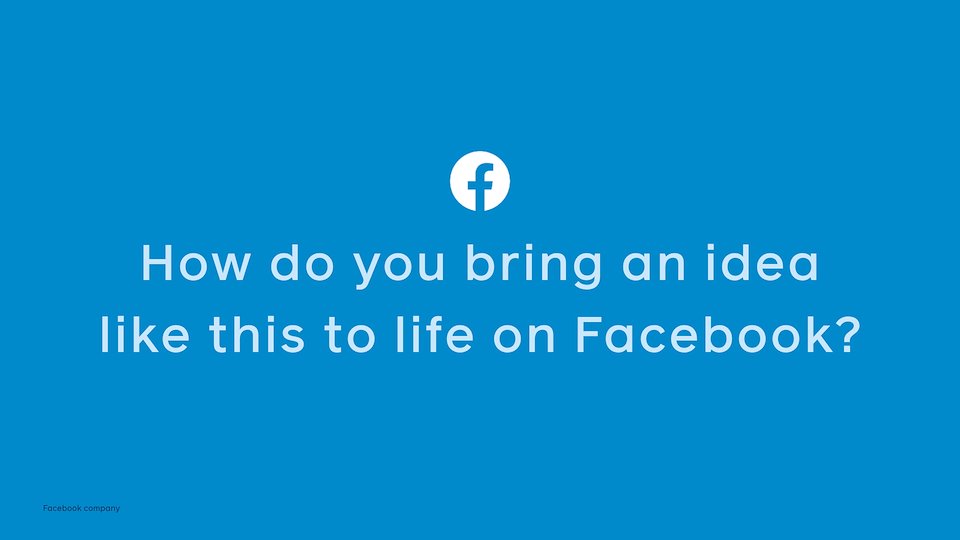 A mobile ad developed by in-house teams at Facebook that ran in Facebook and Instagram placements before and during the game.
Another mobile-native Facebook and Instagram ad.
More mobile video.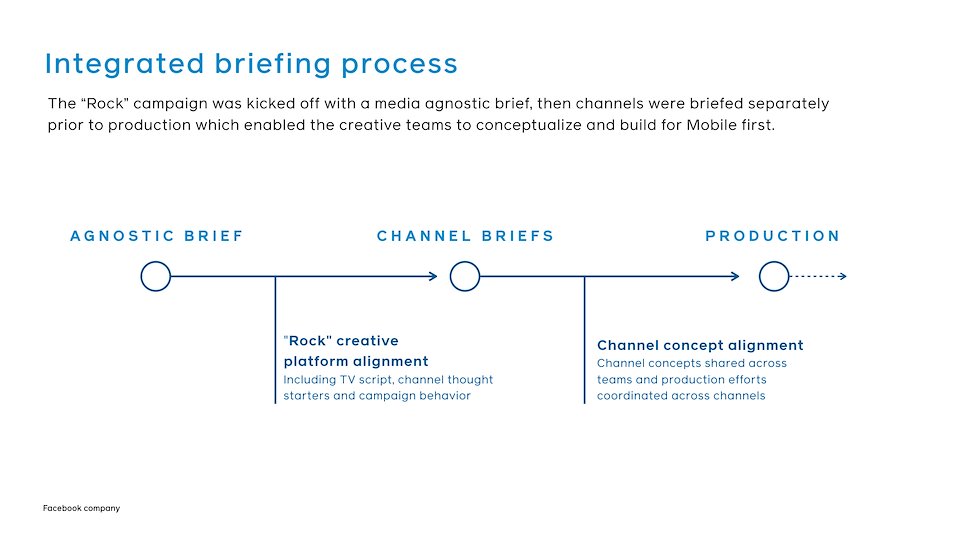 The integrated briefing and creative development process I helped design and implement.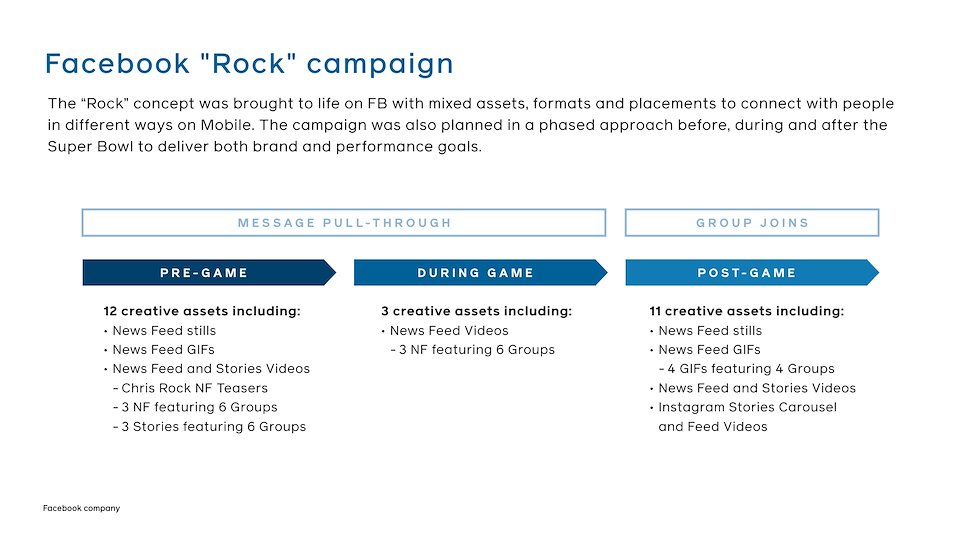 Multi-phase campaign that I helped design - including creative that addressed full-funnel objectives.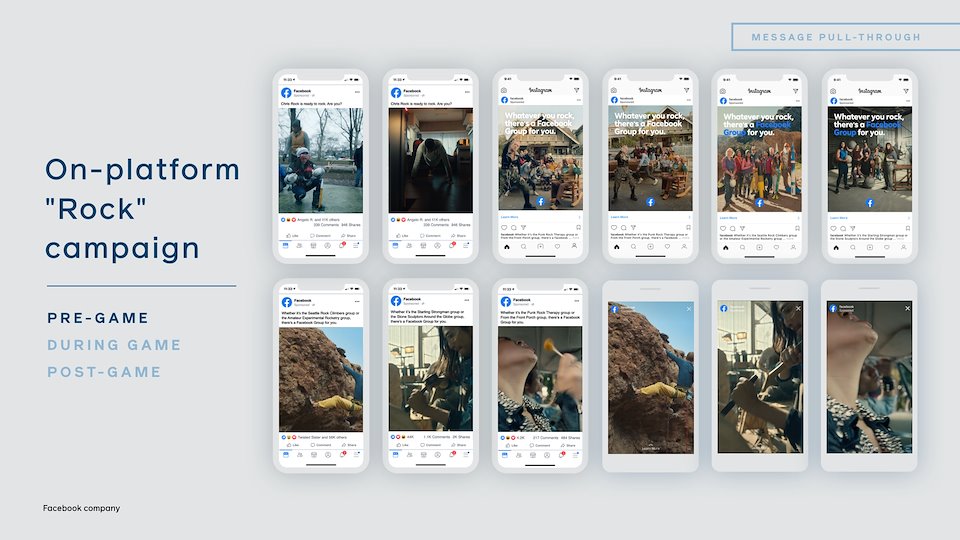 On overview of all assets developed for Facebook channels.