Taco Bell"Only In The App" Blackout
To launch an ordering app for a digitally-savvy brand like Taco Bell, we had to do something big and disruptive. But our budget was neither. So we decided to take away fans' old favorite way to interact with the brand, focusing attention on our newest channel. The idea drove 400k+ downloads in 48 hours, had us trending in iOS and Android app stores, won Social/Media Cannes Lions and – most importantly – proved that "The New Way to Taco Bell is #OnlyInTheApp."
Project Lead, Client Partner + Product Expert
Eric Dean, Paul Bjork, Brad Meyers
Greg Coffin, James Duffy, Jason Moy
Integrated Communications Campaign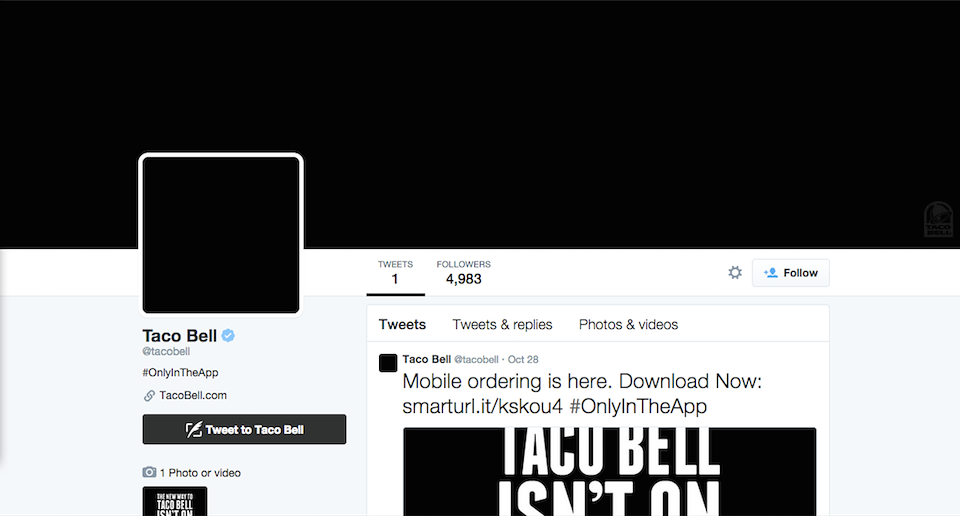 Effectively disappearing…
Disappearing was actually a big challenge. We worked with the top companies in social media to work through custom solutions for each channel.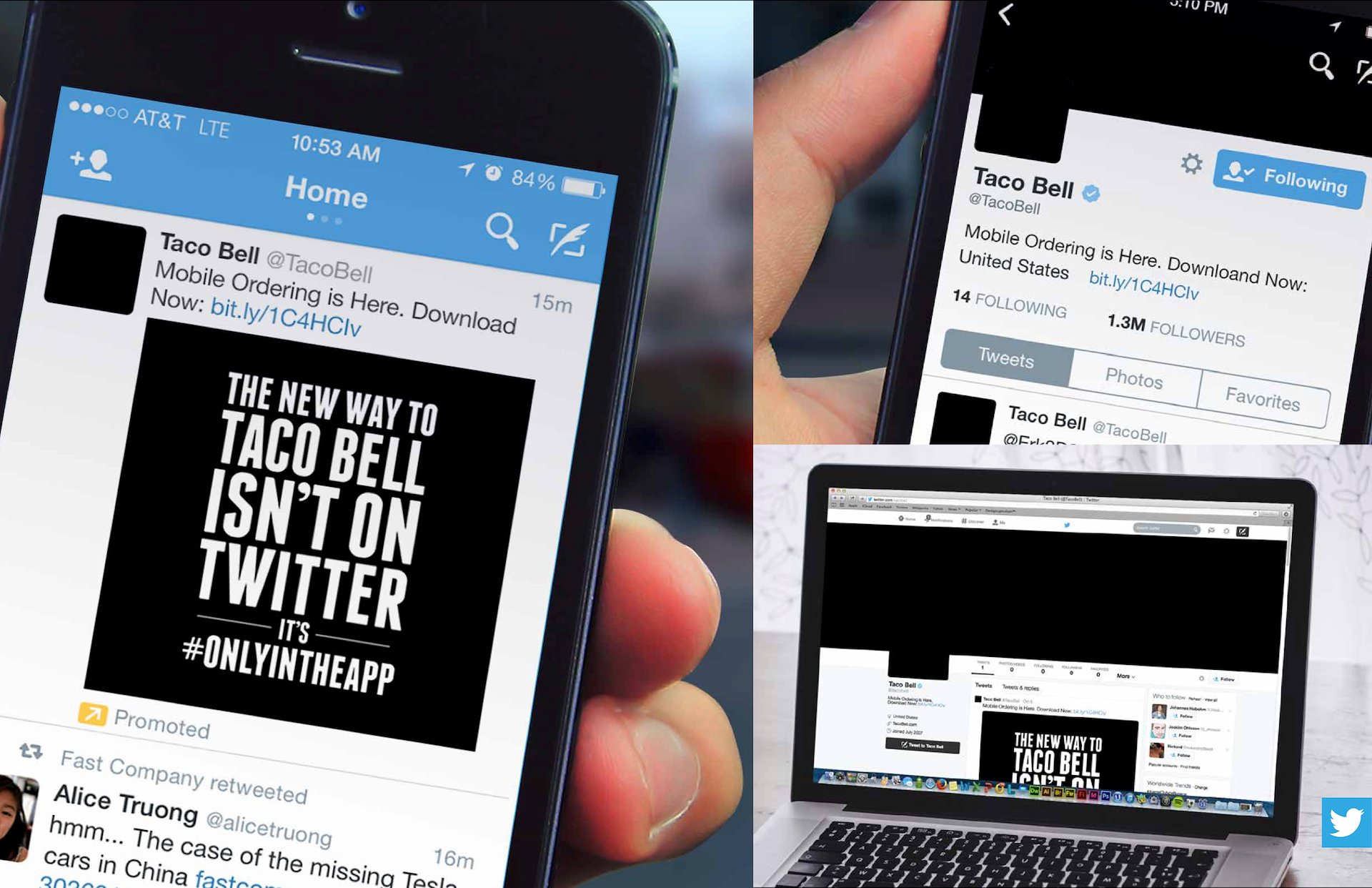 Was fortunate to lead the conversation with Twitter's Sales/Product teams, who helped us make it appear Taco Bell's Twitter page was "totally not there."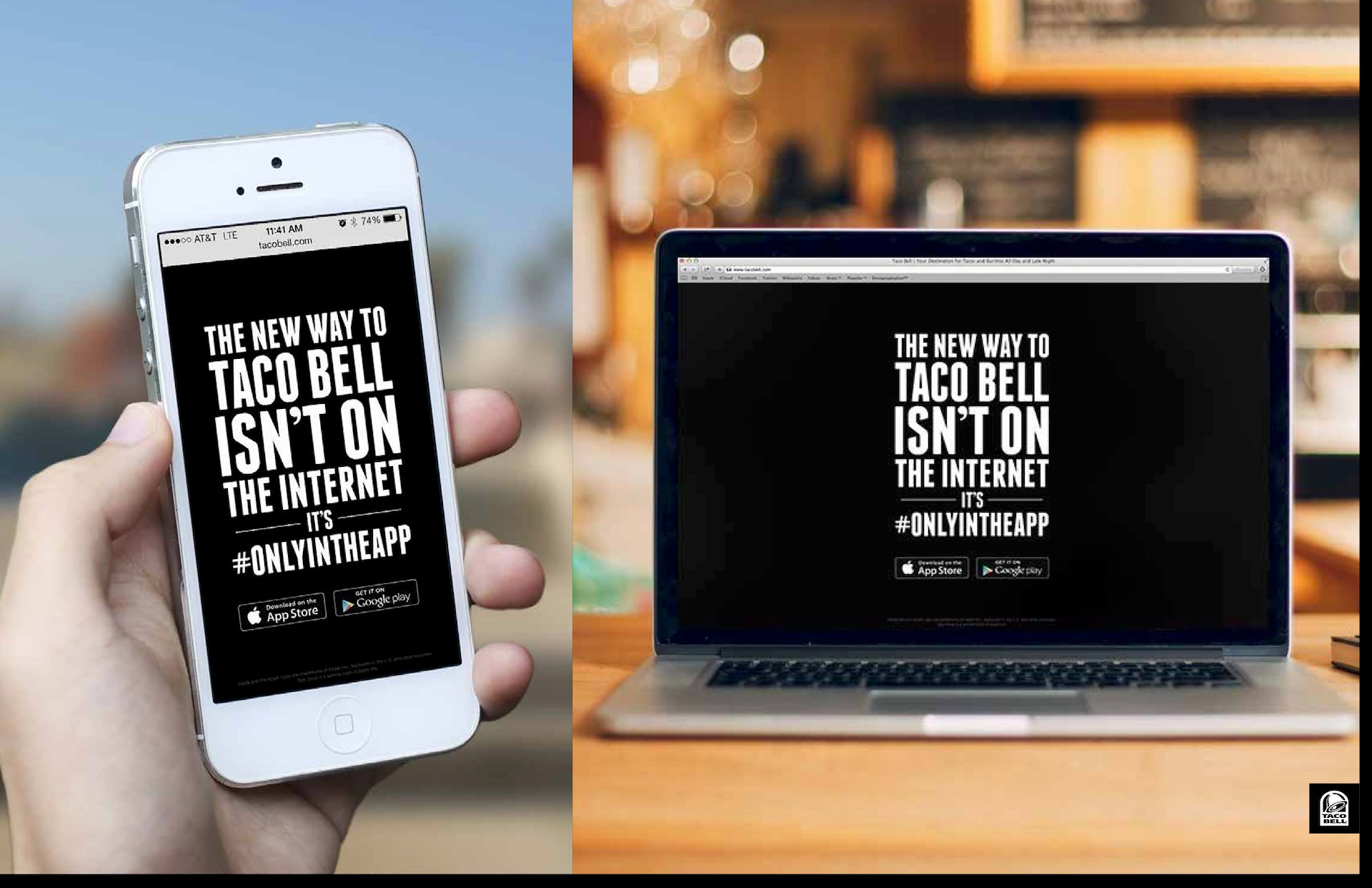 Personally wrote code that was deployed on Taco Bell's .com and Tumblr properties.
Learning: Even someone with limited HTML skills can make Tumblr disappear.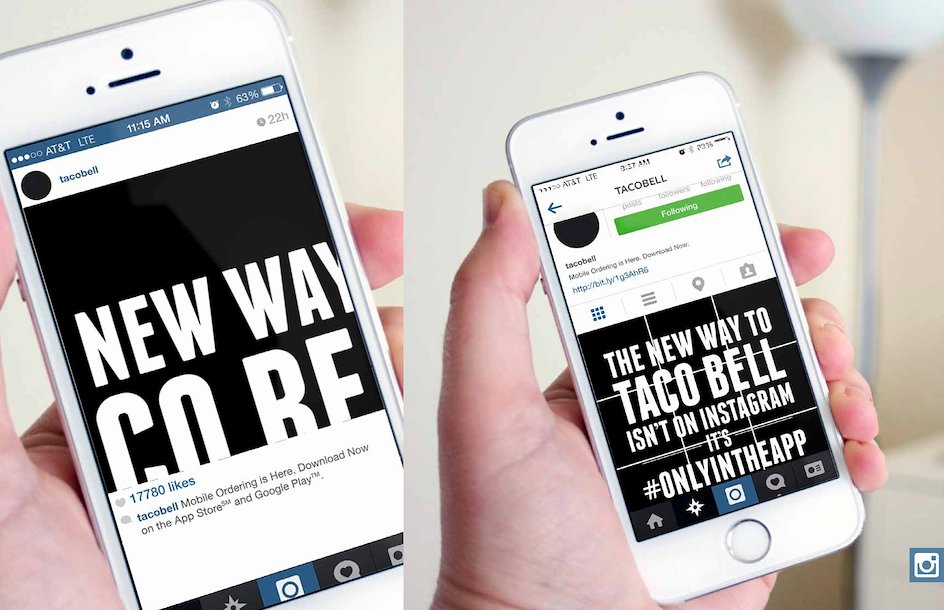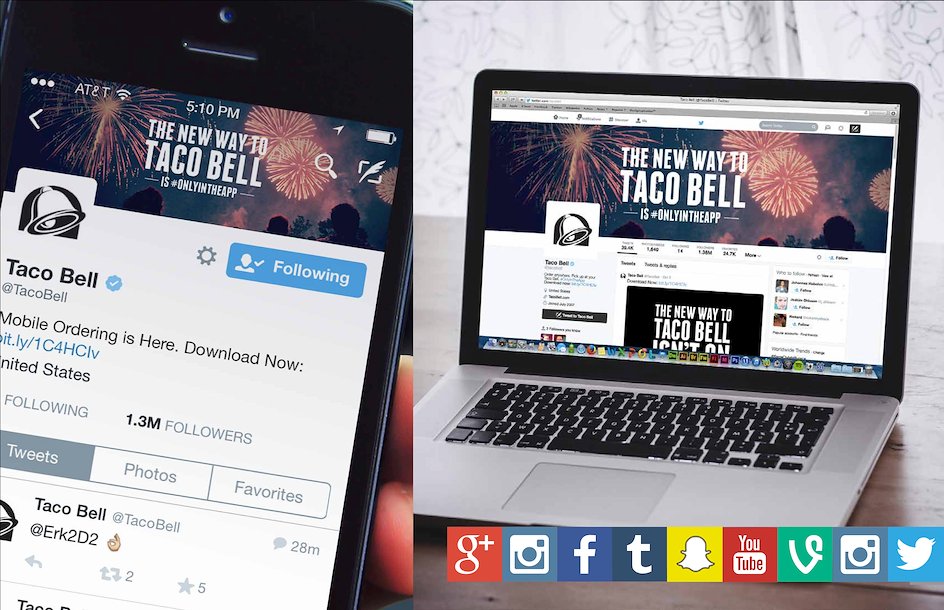 We turned the channels back on with a focused message.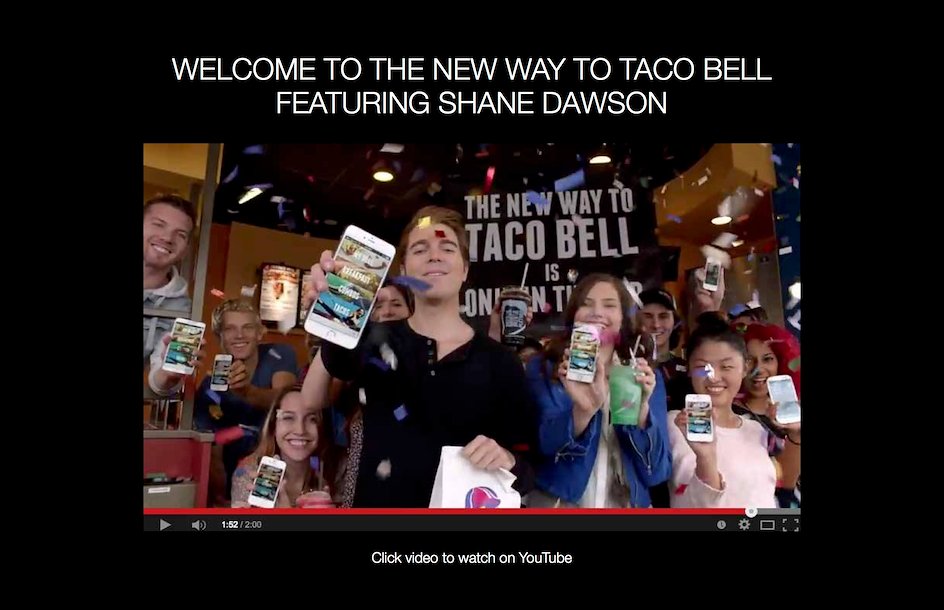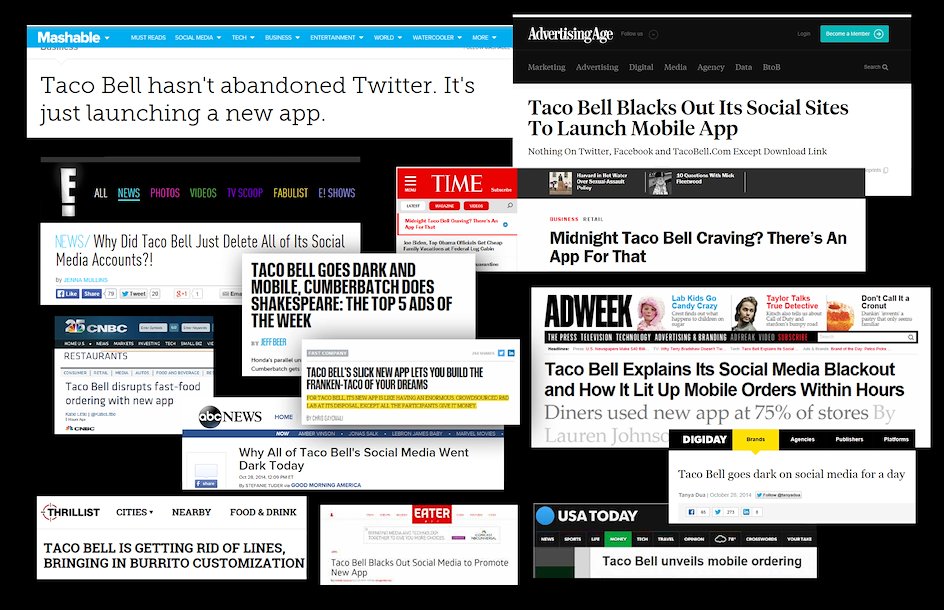 Worked closely with agency and Taco Bell PR to gain coverage resulting in almost 2B media/social impressions during the "Blackout."